It all started with Laurent Maur, a harmonicist and 1st price winner of the World Harmonica Championship in Trossingen, meeting up with Emilie Calmé, a flutist who studied bansuri with famous Indian flutist Master Hariprasaad Chaurasia after graduating from the Bordeaux Conservatory.
For the last seven years they have been roaming the globe and gathering artistic discoveries. California, Mongolia, Korea, China, Europe, the duo has continued to enthusiastically work the jazz clubs and festivals, seducing a vast, enraptured audience. Incidentally they had the great opportunity to perform as a duo at the Opera House in Ulaanbaatar in 2012, at the Forbidden City in Beijing, at the Formtec Works-hall in Seoul in 2015. They were also showcased at the "Croisements" festival put on by the Alliance Française in Beijing and at the fringe Jazz Festival in Marciac. 
In 2015 they got together with two other talented musicians; Curtis Efoua, a drummer and a percussionist, winner of the Best Instrumentalist Price of La Défense Jazz Festival, and Ouriel Ellert, a bassist and a composer who has developed a passion for Afro-Cuban music and has performed as sideman to many international artists such as Sylvain Luc, Mamani Keita, Martha High or Les Yeux Noirs. The variety of the inspiration of these two well-seasoned artists (jazz and grooves from the world) gave the project a new dimension.
The four musicians take every opportunity to get together in the south west of France; upon creation residencies, improvisation sessions, recording sessions and performances in the area. In February 2015, they recorded their debut EP "l'Ile nock", which includes improvised music and composition extracts and is available in digital format.
In 2016 the quartet came back to the studio to record their debut album "No Man's Land" with studio Shamane and benefactor Pierre Murcia's financial support. The album features original compositions by each of the members of the band.
Then they worked on the stage production and lightings thanks to cultural sponsors "institute for cultural & artistic development in Gironde's department", and SMACS (jazz and contemporary music venues).
- March : Grand opening the 20th jazz festival  "Jazz dans le Bocage" in  collaboration with flutist Magic Malik  .
- April 2018  one week of artist residency in national live house  " Le Rocher de Palmer" (Bordeaux ) followed by a public concert.
- May 2018 album release concert filmed at Studio de l'Ermitage, Paris.
- July : Festival "Les Fifres de Garonne " in collaboration with the Brazilian artist Carlos Malta (Hermeto pascoal 's sax/flute player) followed by one week of  artist residency to prepare the 2nd album.
- August/September  : China Tour 24 concerts in 28 days and 22 cities (DDC Beijing, Vox Wuhan, Nuts Chongqing, JZ Club Hangzhou, Meetin'Jazz Xian etc…)
- October: recording of  the 2nd Album which will be mixed in december 2018 and released in springtime 2019. 
-November applying  for the french "Talents ADAMI 2019 " with percussionist Minino Garay as musical Godfather.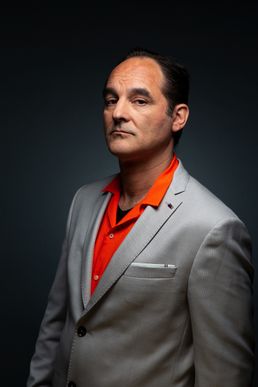 Laurent Maur (Chromatic Harmonica) was born in Paris in 1970 and began music at theage of 17 in various blues and rock bands. (Peter Kingsbury, Mighty Sam Mac Laine, Adrian Burns).
In 1994 he learns jazz at Paris' C.I.M (Musical Information Center). Later, with Toots Thielemans' encouragements, he decides to release the album « Mano a Mano » featuring Francis Lockwood trio, and strings. He wins the Trossingen International Harmonica Competition in 2001 (germany). In 2003/2004, he studies at the Didier Lockwood's Jazz School. There, he meets Orlando Poleo who hires him in his "Afro Venezuelian Latin Jazz Quintet » : Gerardo di Giusto (arg), Felipe Cabrera (cuba), Lukmil Perez, (cuba). (Tours in Eurpe, Sevilla,Paris, Caracas,
« FITA »festival ). He also performs with two famous artists from Madagascar , « Lalatiana » (new morning in october 2009, Ambassy of Madagascar in june 2009, DVD « Live at Antananrivo » in 2010) and with Erik Manana (Live at the Olympia in 2009). In may 2011 tours in Grece with his own quartet with the support of Alliance
 Française, and records an album with Mayo Hubert in the winter (Gypsy Jazz). He records harmonica on the movie « Django Swing 44 » with Rosenberg trio (november 2015)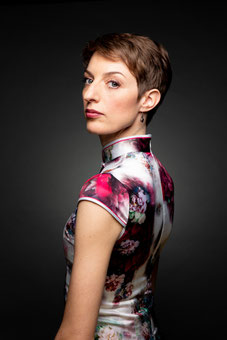 Emilie Calmé is a french jazzflutist born in 1985.
 She studied Classical flute at  Bordeaux Conservatory of Music and  learned jazz and latin style by performing as a side-woman in various projects. Once she got her classical diploma, she started touring in Turkey, East Europe, Hungaria with her band "United Fools". In 2009 Emilie moved to Mumbai to learn Indian music with flute master  Hariprasaad Chaurasia. Deeply transformed by this beautiful and unique experience, she decided to keep on traveling and began her collaboration with Laurent Maur. Together they played in many venues in Europe and Asia (China, Korea, Taiwan, Mongolia, Vietnam). They created two projects "Duologie" (story in music without words) and "YOUPI 4tet" (original music for flute, harmonica, bass and drums to be released in april 2018).
 Emilie also perfomed as a side-woman with "Sophisticated Ladies Jazz quartet" in California, with "Wax Taylor" in Colombia, and joined "Didier Ballan jazz ensemble" for his indian project.
 Now she leaves in Paris and starts a new jazzquartet on her own with  Alain Jean Marie (piano), Gilles Naturel (bass), Lukmill Perez (Drums).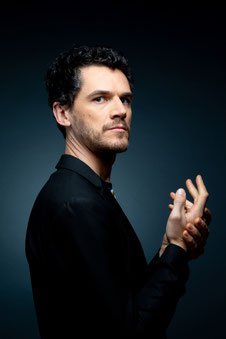 Ouriel Ellert is composer and bass player. He was born in France in 1982, and grew up in rural settings, listening to Jazz and music from all over the world. He first worked as a carpenter, and studied jazz, contemporary music and afro-Cuban music in various schools and conservatories. He soon became a professional musician and moved to Paris in 2009.
 He had the chance to work with many national and international artists: Sylvain Luc, Mamani Keita, Martha High, Les yeux noirs, Maya Kamaty, Olivier Ker Ourio, l'Orchestre d'Alexis Gruss, Natascha Rogers, Alex Stuart, Bastien Picot, Laurent Derache, Anthony Jambon, …
 In 2013, he started his own trio Nowhere, for which he composes modern and electric music, drawing on his multiple influences.
 You can listen to him today on stage or recordings, performing extremely varied musical styles ranging from jazz to electric music, African and Cuban music, pop, soul, etc.
 One thing is sure : in all his work, he remains faithful to his nature.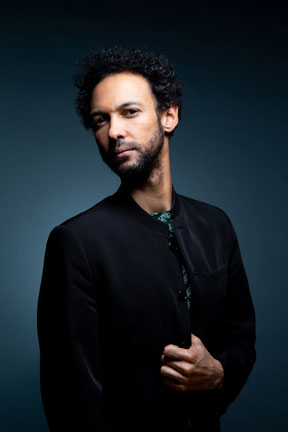 Curtis Efoua is a drummer and percussionist. He was born in Bordeaux, south of France in 1984 and studied music since he was 5 years old.
He took part of many artistic projects that vary from jazz trio to symphonic orchestras and played with famous artist (Didier Lockwood, Médéric Collignon, Bernard Lubat..).
 During the last five years, he recorded 14 albums has a player, composer and arranger. (Edmond Bilal Band, Le fou du roi, Duke, Soul Revolution, Duende..) . In 2015 he got the "best instrumentist price " at  famous national contest "Jazz à la Defense" in Paris.